How engineering performance parts inspired a pioneering jewelry artist
We bring you the story of one of our earliest customers – Coto Design – related to us by its founder Tomas Gerasimovič.
From autosport to jewelry design
Carbon fiber and its composites are incredibly light yet durable materials. That is precisely why they have found their way into the high-tech industries, such as autosport and aerospace. It is also where, while working as a racing car engineer, Tomas made his acquaintance with carbon composites. As time went on and one carbon fiber article passed through his hands after another, he couldn't help but notice another distinguishing feature of the material – its appearance.
"An idea of adapting it into a product for everyday use started stirring in my mind." And in due course, the vision of crafting elegant accessories for the modern, forward-looking consumer took its shape.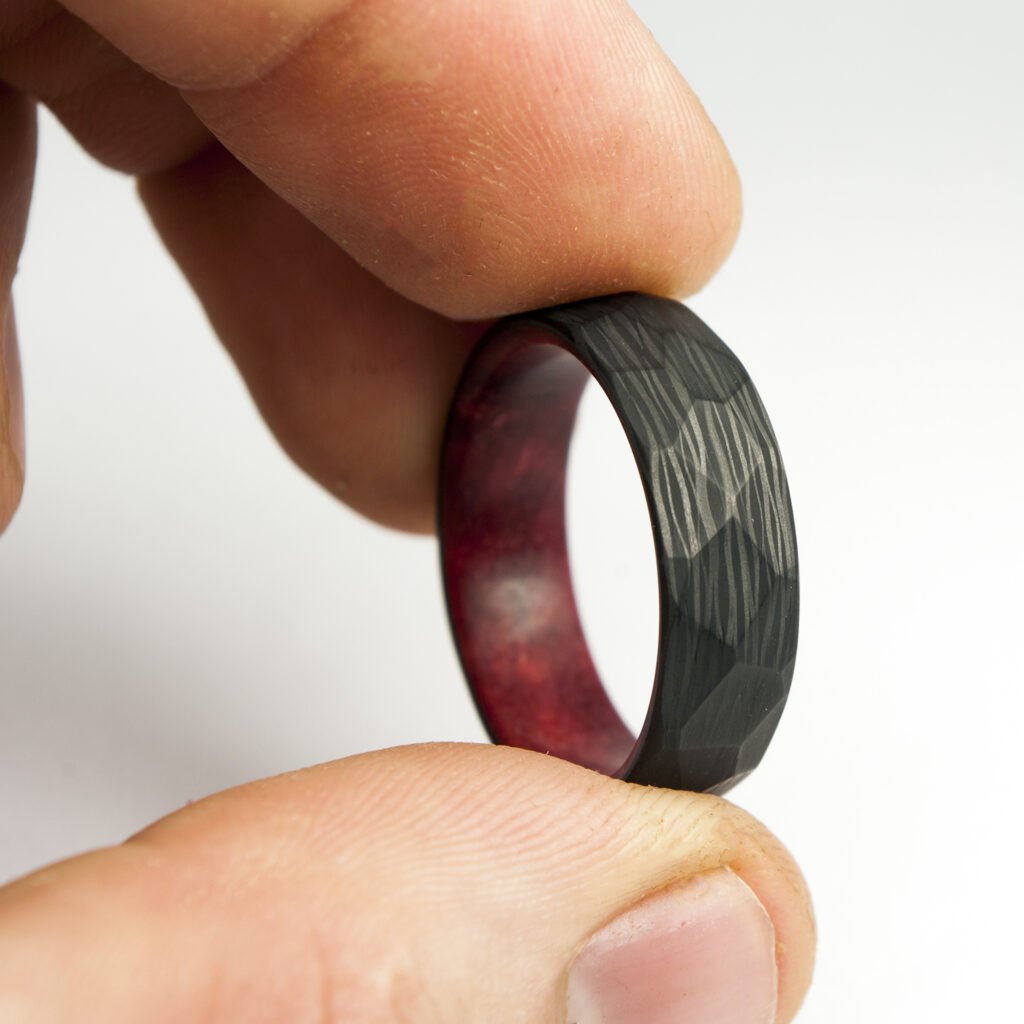 The greatest obstacle lurked in the early stage
"Once I held the first rings in my hands, I decided to seek capital in the crowdfunding platform Kickstarter." Not only did that require Tomas to found the company in the United Kingdom, but it was also the ultimate test of the staying power of his idea. Months and thousands-worth of pledges later, Coto Design was off the ground.
Meticulousness, precision, and durability that characterized Tomas's experience in the field of auto racing have been infused into Coto Design. The company distinguishes itself from competitors by the use of unique materials, unusual geometry of the products, and uncompromising quality. Aside from carbon fiber composites, it also uses Damascus steel as well as other exotic metals and rare wood materials.
What do the customers have to say?
There are multiple carbon fiber composite uses, but what makes it particularly conducive to ring crafting are the qualities of durability, water resistance, and incredible lightness. "An item made from carbon fiber ring blanks is up to 80% lighter than a typical gold ring!"
As of today, Coto Design's rings have been shipped to customers in over 30 countries. Few of them are familiar with carbon composites. Most think that the look of a ring made from such carbon fiber plates as Arctic Storm comes from coloring the surface of the finished ring. Yet "the material is equally beautiful and at the same time unique across all of its depth. Isn't that amazing?"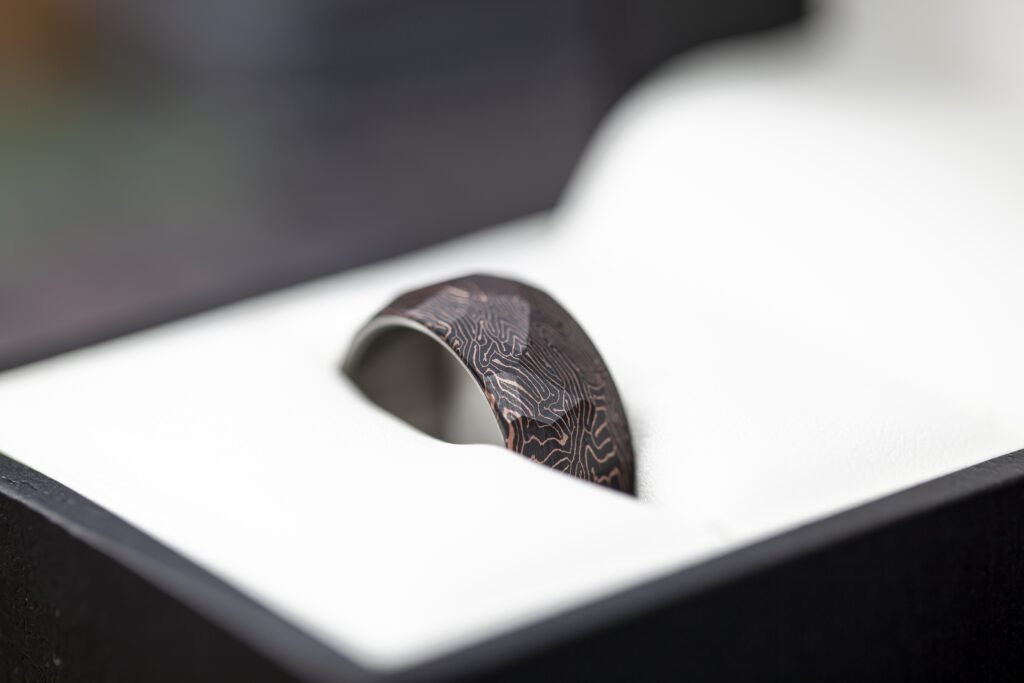 Partners that grew together and stuck together
The partnership between Coto Design and Fat Carbon Materials was forged in their respective companies' infancy. "Our businesses developed hand-in-hand. And in time, Fat Carbon Materials started to astonish me with dozens of amazing new designs. I have yet to find a supplier with such a wide assortment of products." But variety is not the only reason behind the enduring collaboration of our companies. It is quality that is Coto Design's highest priority.
Although the processing of carbon fiber composites may, at first glance, seem like a simple task, it requires the use of complex technologies. "The finished product can contain a vast array of defects that come to light when crafting the ring, and usually at the very last stages. It is typical for suppliers to blame such defects on the nature of the material. I have yet to hear such deflections from Fat Carbon Materials, however. With them, I am always confident that they will continue to meet my expectations."
Coto Design's carbon fiber plates of choice
As the saying goes, beauty is in the eye of the beholder. Yet we couldn't resist inquiring Tomas as to the favorite products in our collection. "My personal preference lies in the Dark Matter composites' collection. Dark Matter Gold, in particular, is uniquely elegant and easy to incorporate into my designs."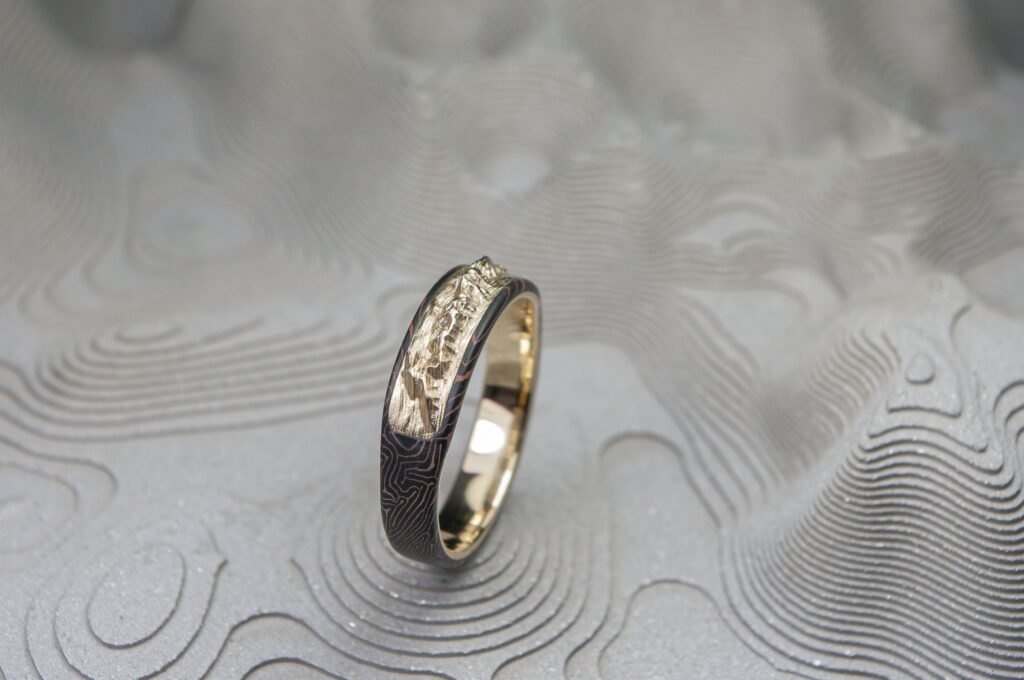 You can find the products of Coto Design, as well as more information about our partner at www.cotorings.com. Thet also accept custom carbon fiber ring orders, offering customers the possibility of personalizing individual jewelry items according to their individual needs.