How an unwavering pursuit of quality grew into a thriving knife business – the story of Andrius Tricius and TRC knives 
More Than a Feeling
"It all started years ago when I held the first knife given to me as a present," says Andrius. As he took the handle in his palm, carefully brushed his fingertips against the blade, and inspected the utensil with a fixed gaze, curiosity was soon replaced by a firm conviction. A conviction – that he could do better.
Upon getting his hands on the necessary materials, he undertook to put the idea to the test. Hours and hours flew by as the manufacturing process absorbed the soon-to-be knife maker utterly and irrevocably. After a year-long consideration, he finally decided to take the leap of faith and devote himself to the venture. 
 "I could always tell whether a tool I held in my hands was of high quality, just by the feel of it. Likewise, I always had a fondness for items made to a high degree of excellence." Andrius came to find his customers in people who shared this instinct for quality. From hunters to outdoors enthusiasts, fishermen, and army soldiers: kindred spirits turned out to be aplenty.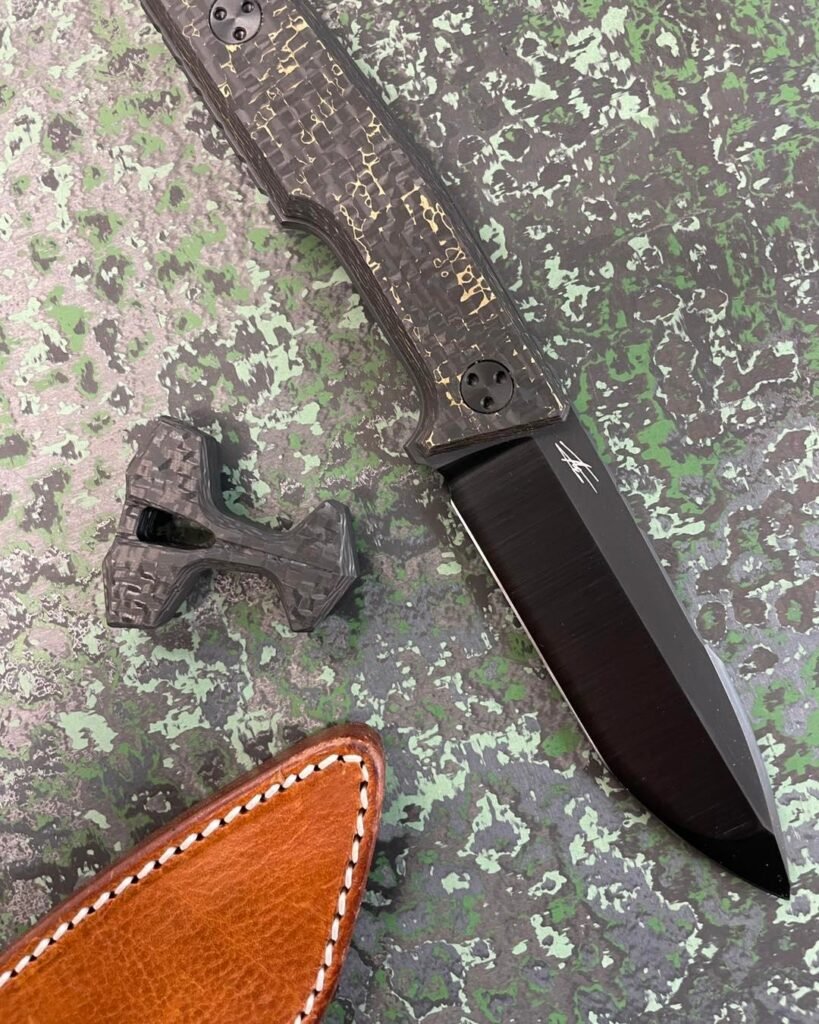 The Cutting Edge of Creativity
"Our primary goal has been and remains the same – to craft the finest knife possible." TRC strives to achieve the perfect balance of aesthetics, universality, comfort, and longevity in the design of every knife. It can thus take over a year for an idea to materialize into a final product. 
Take the "Apocalypse" knife as an example. A decade ago, as conspiracy theorists and self-proclaimed prophets spoke of December 2012 as the coming end of days, Mr. Tricius thought of a design to calm their fears. With a post-apocalyptic environment in mind, he designed this product to serve the purpose of both a tool and a weapon.
The next brainchild of Andrius is similarly multifunctional: a tomahawk ax. As with its other products, TRC is taking its time in polishing its design until imperfections, if any, become unnoticeable. "A knife is like a painting," remarks Andrius, "you may love it or hate it, but you won't get to see it until after the final stroke of the brush is delivered."
Greatest challenges and achievements
 "One of the main obstacles we have faced with suppliers has to do with quality control." When you buy parts from elsewhere, it can be burdensome to pressure other producers for an uncompromising level of attention to detail. The ultimate objective of TRC is thus to produce everything in-house and assume absolute control over the end product.
And what achievements bring the TRC knives' team a sense of pride? "It's always gratifying to see the surprise in the eyes of enthusiasts and manufacturers when we tell them that our knives are hand-made. Even though that is precisely the aim." TRC knives are supposed to be imbued with the meticulousness of their experienced craftsmen, without having any of the imperfections typical of most hand-made items.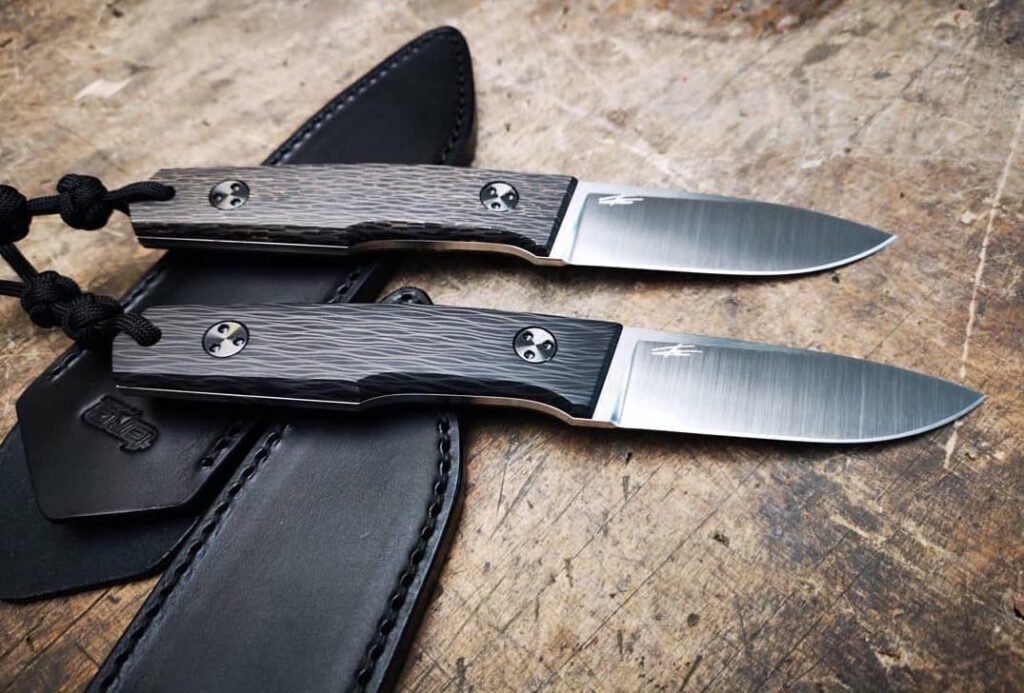 When steel met carbon fiber
Asked about Fat Carbon Materials, Andrius cites quality, uniqueness, and aesthetics as the main features that first drew him to partner with us. "I admire the distinctive look and feel of carbon fiber composites. To my knowledge, carbon composites have now found their way into the knives of most of the pre-eminent producers, which is no small achievement…"
When it comes to the design of choice, the TRC knives' favorite of ours is "Snakeskin Gold." 
You can find the products of TRC knives, as well as more information about our partner at http://www.trcknives.com.